"A seminar from and for TMC trainees in bone biology and medicine"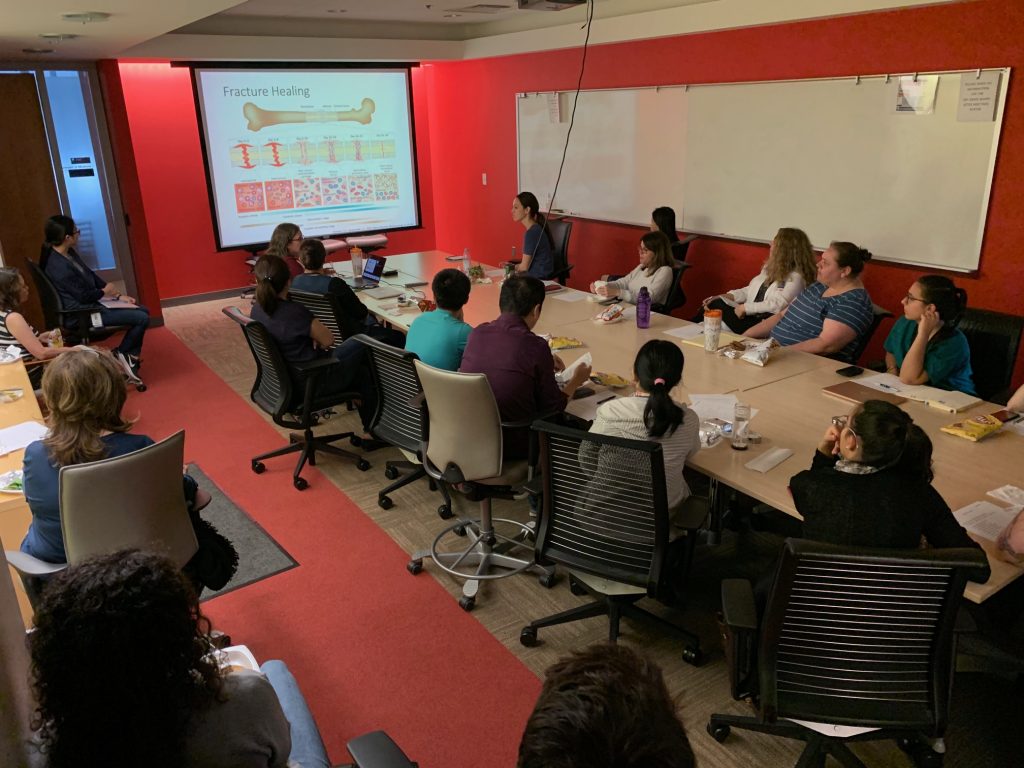 When: once a month on Friday, 11:00 to 12:30 (from September to May). Lunch is provided.
Location: Baylor College of Medicine, New Alkek building (ABBR), Conference room, 7th floor.
Registration for attendance (Jan. 31th, 2020):
Ava Brozovich : "Bone Regeneration after Osteosarcoma Excision".
Bridget Stroup: "Development of Mouse Models to Study Osteoporosis in Lysinuric Protein Intolerance".
---
Recorded Educational Talks you can watch again 

(Please contact Dr. Elefteriou to obtain a link to the presentation)
:
The art of poster presentation (Dr. L. Wang)
Assessment of bone properties (Dr. C. Ambrose)
MicroCT Imaging (B. Dawson)
Refresher on statistical tests for bone heads (Dr. S. Chen)
Fellowship/grant writing (Dr. Elefteriou)
Communication workshop (Dr. J. Suh)
Evaluation of bone quality using noninvasive Raman spectroscopy (Dr. X. Bi)
Bone Histomorphometry for members of the Bone Disease Program (Leah Guerra)
Reproducibility for everyone – strategies to maximize your work's impact (Dr. Nele Haelterman)