"A seminar from and for TMC trainees in bone biology and medicine"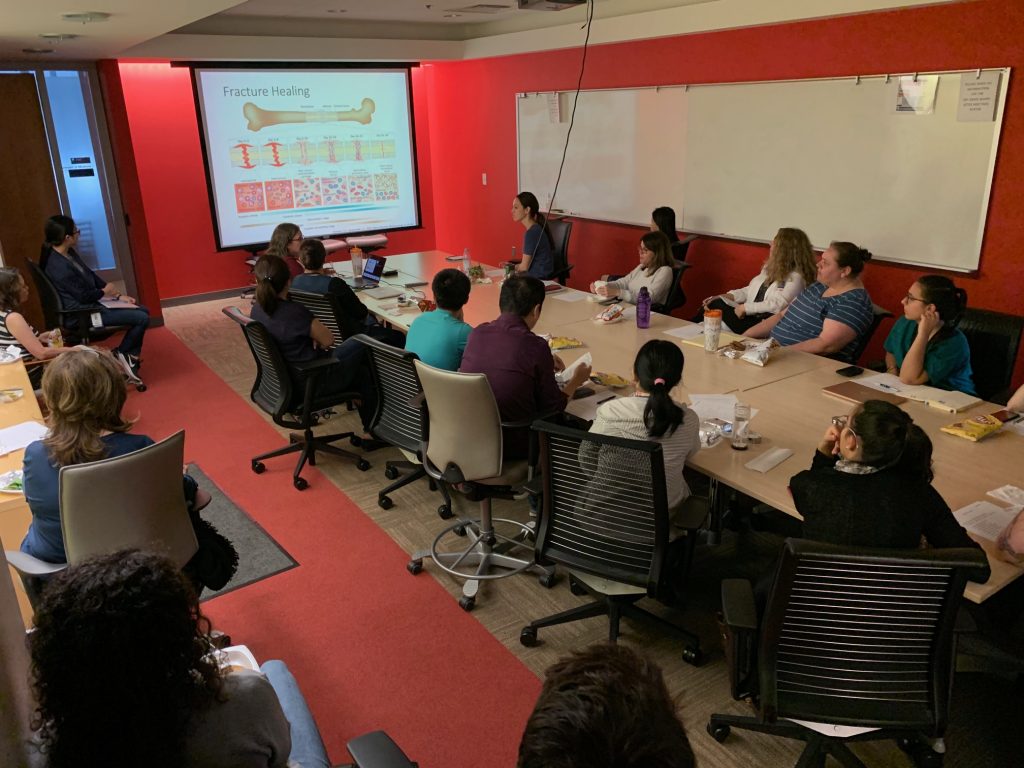 When: once a month on Friday, 11:00 to 12:30 (from September to May). Lunch is provided.
Location: Baylor College of Medicine, New Alkek building (ABBR), Conference room, 7th floor.
Registration for attendance (Jan. 31th, 2020):
Xiaolei (Sherry) Zhao (Dr. J. Wang's lab): "Hippo pathway crosstalk with Wnt pathway to regular the neural crest development".
Shelby Johnston (Dr. W. Fakhouri's lab): "The Spatiotemporal Expression Pattern of Epithelial and Mesenchymal Markers During NCC Formation in TWIST1 Conditional Knockout Mice".
---
Recorded Educational Talks you can watch again

(Please contact Dr. Elefteriou to obtain a link to the presentation)
:
The art of poster presentation (Dr. L. Wang)
Assessment of bone properties (Dr. C. Ambrose)
MicroCT Imaging (B. Dawson)
Refresher on statistical tests for bone heads (Dr. S. Chen)
Fellowship/grant writing (Dr. Elefteriou)
Communication workshop (Dr. J. Suh)
Evaluation of bone quality using noninvasive Raman spectroscopy (Dr. X. Bi)
Bone Histomorphometry for members of the Bone Disease Program (Leah Guerra)
Reproducibility for everyone – strategies to maximize your work's impact (Dr. Nele Haelterman)