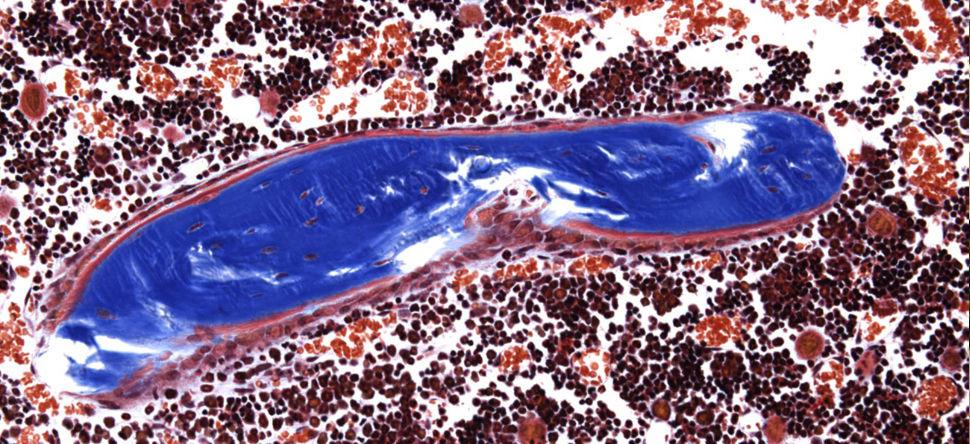 The MD Anderson Bone Histomorphometry Core Laboratory provides histomorphometric analyses of non-decalcified bone specimens. Bone specimens are processed for histology and can be stained for static and dynamic histomorphometric analyses (Osteomeasure or the Bioquant Osteo II system). The core can provides slides, data, training and advice for experimental design and result interpretation. Services are performed on a subsidized fee-for-service basis.
Research Histology Core Lab: Bone Processing, Embedding and Sectioning
Bone Histomorphometry Core: Staining and Analysis
To request service, contact the selected Core via the iLABs Website
Specific questions about histomorphometry at MDA? Please contact Dr. T. Guise.
---
There is another option for the preparation of calcified and decalcified bone specimens at McGovern Medical School UTHealth in Dr. C. Ambrose's laboratory. For services, equipment and contact information, please go to: